Jackson Hole – What Have We Learned?
Chair Yellen's much-awaited
Jackson Hole speech
has been touted in the media as suggesting that there will soon be a second rate hike to follow the FOMC's December 2015 move. However, many have noted that there was actually little, if anything, new in the speech. She did note that there was continued improvement in the economy, especially on the employment front. Some suggest that a possible move in September would hinge upon the release of the next employment number for August, and some of the FOMC participants in attendance noted that all meetings were still live.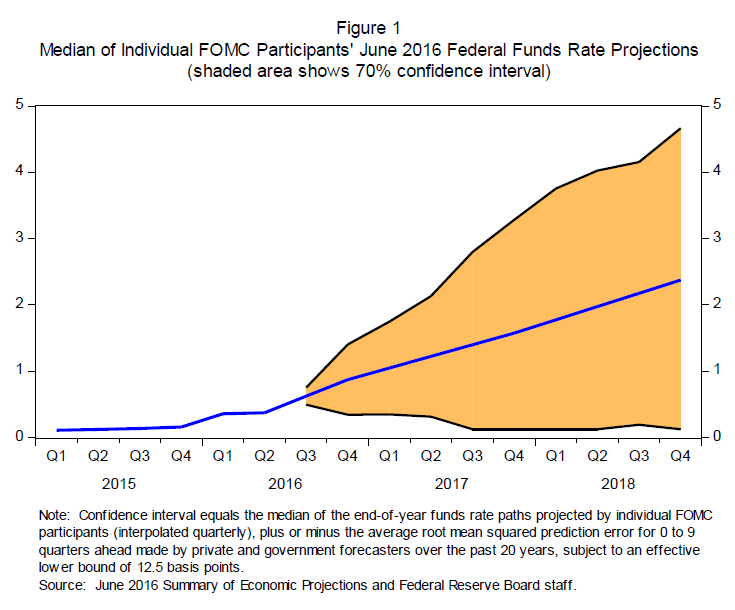 However, both Chair Yellen and other FOMC participants were also painfully on message to point out that any policy move would depend upon incoming data, that rates would remain low for some time, and that the subsequent path for further policy moves was more important than the exact starting date. None of this is new, and nothing said should be surprising to most Jackson Hole participants. After all, the purpose of the conference is to discuss policy issues and conceptual policy frameworks and not to serve as a substitute for an actual FOMC meeting. It is out of character for FOMC participants to prejudge actual policy positions and/or to suggest that a policy decision has been made, one way or another, in front of a pending FOMC meeting.
Unlike the press, markets revised only slightly their views on the probability of a rate hike in either September or December. The CME estimate, based upon Fed Funds futures prices, put the probability of a move in September at only 33%, with a 35% chance in November and only a 57% chance for a move in December.
Why might the market's assessment be so subdued relative to the rhetoric in the press? There are several reasons. First, although FOMC participants suggest that the next employment number will be important, it is also the case that the Committee's employment objects are close to, if not already, consistent with their statutory mandate. Even there, Governor Powell, in particular, sounded a cautionary note in Jackson Hole. He stated that he believed there was considerable slack remaining in the labor market and that the FOMC could afford to be cautious. Mark him down as a dove, along with Chair Yellen and Governor Brainard.